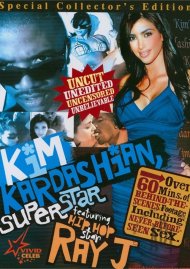 The daughter of actor Laurence Fishburne, Montanta Fishburne, is making headlines today as the news broke of her aspirations to follow in the footsteps of - wait for it - NOT her famous actor father but
Kim Kardashian
?? According to
TMZ.com
, Montana Fishburne is starring in an upcoming movie for
Vivid Entertainment
set to be released in August and explained, "I've watched how successful
Kim Kardashian
became and I think a lot of it was due to the release of her sex tape."
Uh, no shit Montana. I guess if she's looking to score an E! realtiy show taking a page from the '
Kim K. School of Fucking Your Way to Semi-Celeb Status
' is the quickest and dirtiest means to that end. Best of luck to Montana and Laurence and their next family event...lets just hope they don't compare 'acting' methods.